A Chocolate Yeti on the -7th Day of Christmas!
17 December 2009
No Comment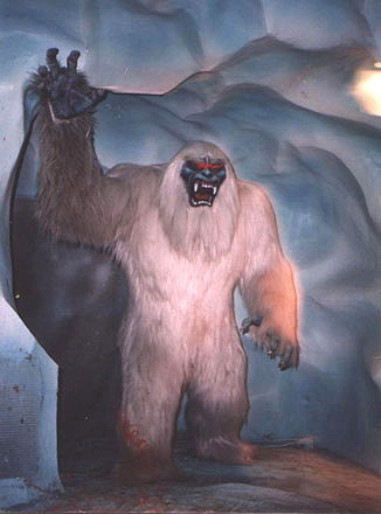 I don't have a whole lot of background for the Chocolate Yeti firkin that we'll tap on Friday, December 18th; however, I'm hoping it's something like this description from Great Divide for "CHOCOLATE OAK AGED YETI" :
"Welcome to the newest incarnation of our revered imperial stout. We toned down the hops a bit to allow cocoa nibs to contribute some pleasing bitterness, while vanilla notes from the oak combine with the cocoa to create an aroma and flavor akin to a gourmet chocolate bar. A dash of cayenne keeps things lively, adding just a bit of heat to the finish. A Yeti for summer? Hell yes. 9.5% ABV."
Credit:  Thanks to cryptomundo.com for the Yeti image.  I'm not sure it's a real one.  See (and taste) what a real one's like on Friday!!!
Prost!